DOGFEST is a celebration of dogs and their owners at the Arise Church Community Dog Park in Pinckney, MI. Enjoy six hours of fun with your dog on Saturday, Sept. 16:

Paws-on activities such as lure chase, agility course, contests.
See the latest products and services for your dog
Enjoy canine demonstrations
Treat you children and grandkids to games and entertainment just for them.
Enjoy lunch at the Doggy Cafe
The entry fee is just $15 per vehicle or $10 when you bring a pet food donation for Chuck Waggin. Proceeds of DogFest maintain and improve the Arise Church Community Dog Park and fund future DogFests. DogFest is not a fundraiser for the church.
Thank you for helping make a successful 2023 DogFest. See you next September.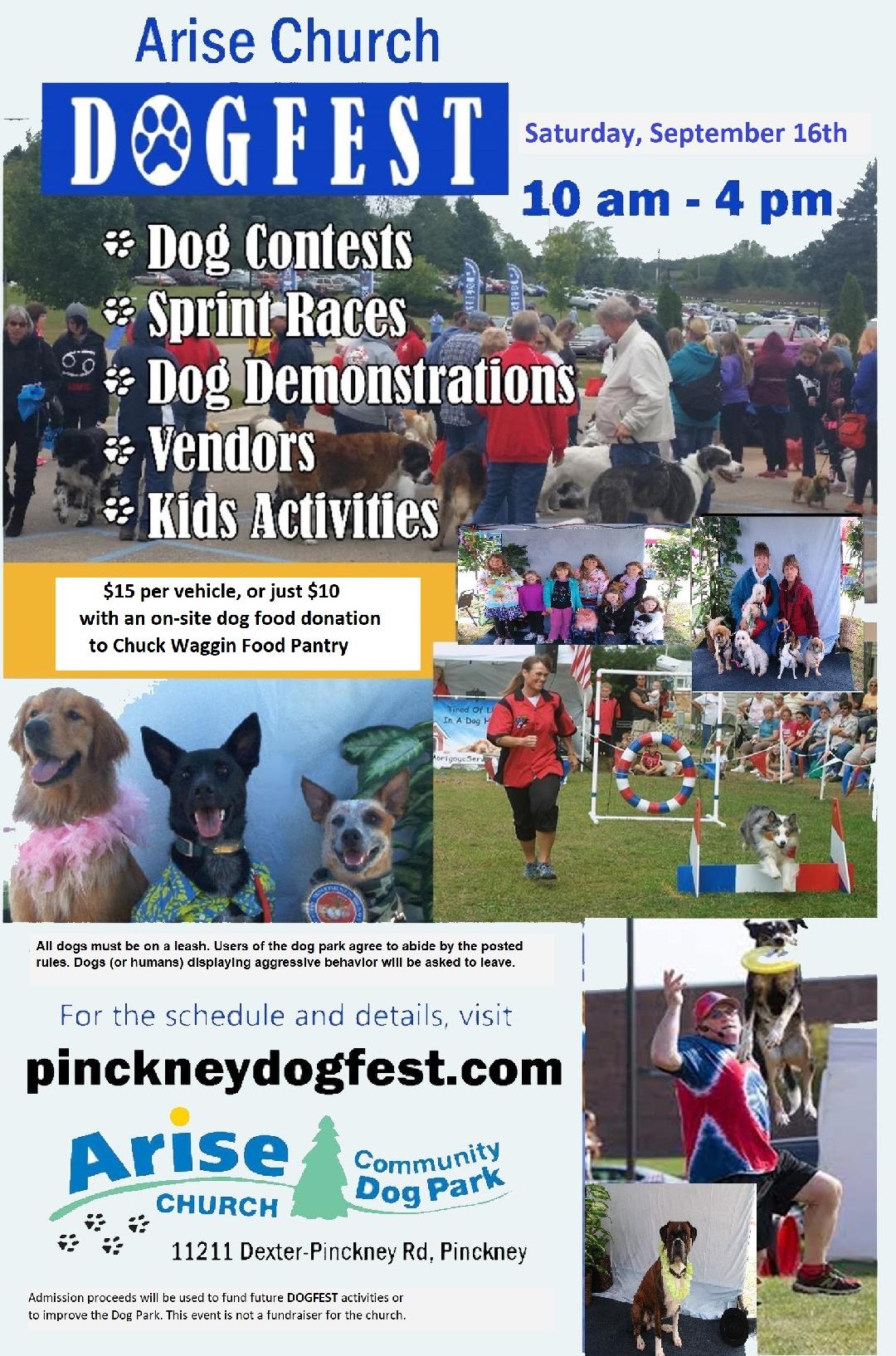 I hope to see you and your dog(s) on Saturday, Sept. 16. If we need to delay or postpone DOGFEST due to inclement weather, we'll post it on this site by 8 a.m. on the day of DOGFEST.

See you then!

Sue Kazusky
Dogfest Chairperson
Thank you to our sponsors: